Why More Africans Should Be Encouraged to Pursue Their Callings and Not Their Careers
January 03, 2017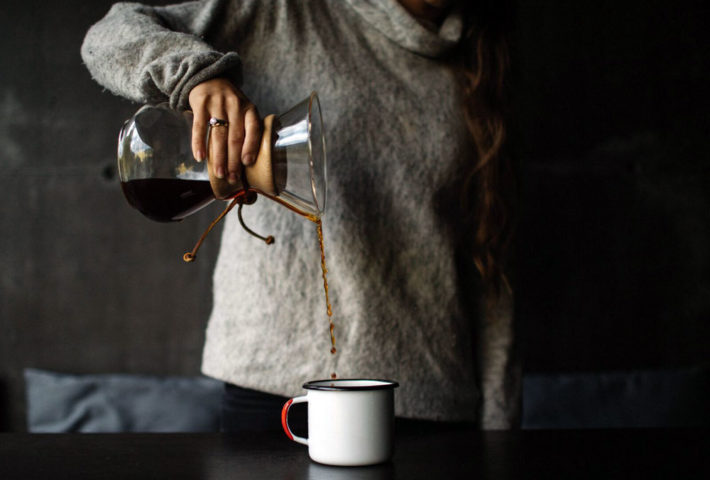 On June 11, 2016, I reached a significant milestone: I graduated with a B.S. in chemical engineering, had a job awaiting me at one of the largest corporations in the world, and I had the rest of my life planned out. Like many others, I planned to embark on a long career with that same company, rise up through the ranks, grow my 401k, obtain stock options and a pension, retire, and eventually pass away. I was ready to embark on that journey, until something greater than getting my diploma happened: I delivered the student commencement speech at graduation. It was there, addressing thousands of students, alumni, parents, professors and distinguished guests that I discovered my true passion and calling in life.
That speech gave me the confidence and affirmation to reach people and encourage them through my words to pursue their dreams. So two weeks after graduation, I started a blog where I discuss personal growth topics pertinent to young adults, teaching them different ways of improving their lives through, amongst other things, finding a calling instead of just a career. A career, you retire from. A calling, however, you continue to pursue until you die; it is the intersection of what we love to do, what we're good at, and most importantly, what helps others. Between the two, one is temporary, and the other is permanent. One sows seeds into yourself, and the other sows seeds into others. One places our destiny in others' control, and the other places our destiny in our control. One is trivial, and the other is the most important thing we can do in our lives. I believe the seeds that I'm sowing in this venture will take me further than my chemical engineering degree ever could.
Pursuing a calling is extremely risky and is likely the main reason why many African parents encourage their children to follow more "established" career paths such as engineering, medicine, and law. When I recently told my older cousin of my desire to leave my job and pursue my calling in the near future, he remarked, "I hope you're not going to leave a GOOD job just to do a blog." While I have been bothered by that remark, I was not surprised. It seems to be the general attitude from many Africans toward those types of decisions.
It's interesting that many African parents – having taken the HUGE risk of leaving their beloved friends and family to come to a country with no resources, no professional network, and where they'll have to start from the bottom of the socioeconomic ladder – are cautious for their own children to carry that same risk tolerance for their own lives. But who could blame them? No parent wants to see their child go through the same struggle of trying to gain a foothold in society. Most importantly, every parent wants to see their child realize their full potential. But a child's full potential can only be realized when they are encouraged to pursue their calling, not a career.
A few months ago an article appeared in Newsweek about Chris Kwekowe, a 23-year old Nigerian who rejected a software engineering role at Microsoft to continue building Slatecube, a startup he and his brother formed to help other Nigerians gain skills and find jobs. I can only speculate about his parents' feelings on that decision, but this is the perfect example of someone who turned down the "stability" of a high-paying job at a big company and chased his own dreams. Here is someone doing something that he loves to do, doing something that he's good at, and doing something that helps others.
According to US Census data, more than 43 percent of African immigrants hold a bachelor's degree or higher. God has blessed the African diaspora with intelligence, perseverance and the power to do more; to pursue a calling, not a career. The world faces challenges that require extraordinary individuals who are on a journey towards their callings. Too often, the dream is seen as just working a good job because of its pay, but we can think beyond that. We can think towards building a legacy that will help others. Even if it starts on the side, finding our calling is the path toward reaching our fulfillment and potential.
Gbogo Adebayo-Ige currently resides Houston, TX. He is passionate about helping others on their journey of finding their purpose, pursuing their passions, and leading their lives through personal growth; all while simultaneously embarking on his own similar journey. He operates a blog at transformationrenewalgroup.com and you can follow him on Twitter@gbogoa.