UBUNTU DINNER: Rekindling Our Bonds And Forging Connections Among The African Diaspora
October 18, 2023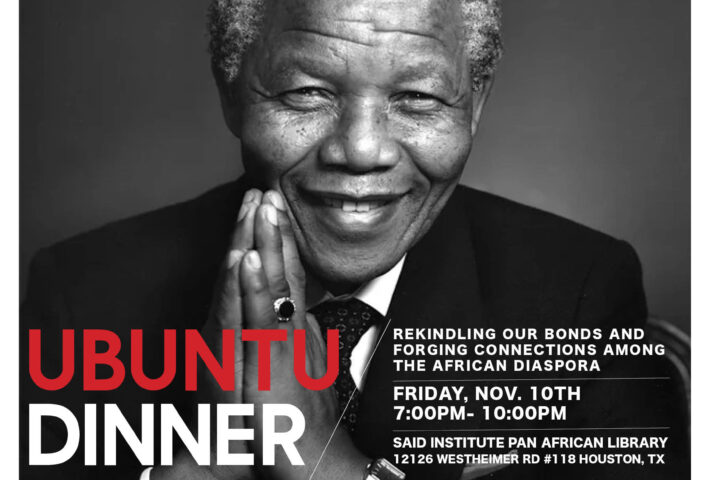 We are descendants of the Africans…our heritage is Africa. We should never seek to break the ties, nor should the Africans. Africans and African-Americans must rekindle the spirit of collaboration and cooperation which existed among Black nationalists over half a century ago to counter the rising tide of anti-black racism in the US. It was a relationship which came with mutual political, economic, and cultural benefits.
Conversational Dinner on identities and relationship between Africans and African Americans. Ubuntu – a word that captures Mandela's greatest gift: his recognition that we are all bound together in ways that are invisible to the eye; that there is a oneness to humanity; that we achieve ourselves by sharing ourselves with others, and caring for those around us. Ubuntu is a Bantu term meaning "humanity". It is sometimes translated as "I am because we are or "humanity towards others. The belief in a universal bond of sharing that connects all humanity.
UBUNTU: Celebrates African cultures, ignites challenging conversations, and inspires learning through the global lens of the African Diaspora and African America. Let's come together and share perspectives on our history, journey and Black experience in America and beyond. It's in our collective interest to show up for each other with concrete action and to come together in solidarity.
UBUNTU is a dinner that brings together educators, artists, intellectuals, the private sector, civil society and youth and more from the global African Diaspora.
SAID INSTITUTE Needs You!
WE HERE AT SAID INSTITUTE WORK TIRELESSLY TO BRING MANY DYNAMIC EVENTS INTO FRUITION FOR OUR AMAZING SAID INSTITUTE NETWORK. In order to make those events run as smoothly as possible, we still depend on helping hands who are willing to volunteer their time to help us make our events a success. Volunteering at a SAID INSTITUTE event means assisting with setting up the event space, checking in guests, coordinating event logistics, and helping to wrap up the event after its close. If you are interested in helping out at any of our upcoming events, feel free to email us at info@saidinstitute.org We look forward to seeing you at our next event!