The African Music To The World: The birth, rise, sounds of Afrobeats and Amapiano
February 24, 2023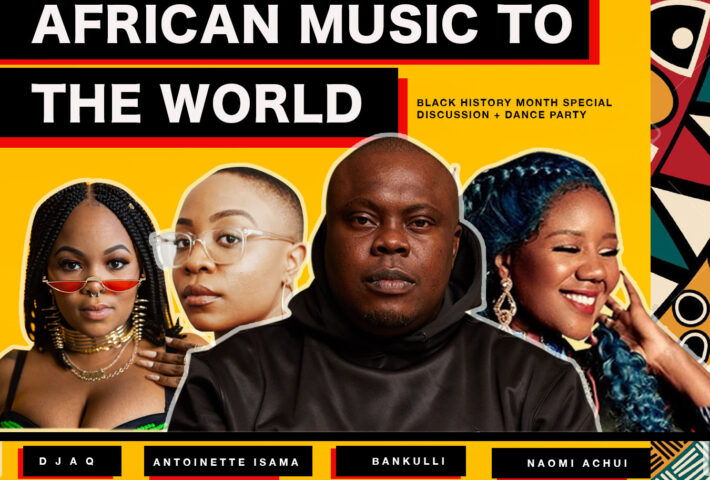 Brand South Africa, in collaboration with SOCIETY FOR AFRICANS IN THE DIASPORA participate at AFRICAN MUSIC TO THE WORLD: The Birth, Rise & Sounds of Afrobeats & Amapiano was held in New York City on February 24th 2023, using artists and unique creative Influencers in music as a promotional platform from which to celebrate Africa music on the global stage. The event promoted South Africa as a tourist, investment and trade destination, with a collaboration titled "AFRICAN MUSIC TO THE WORLD" presented by as a title SOCIETY FOR AFRICANS IN THE DIASPORA and Brand South Africa".
2022 was flooded with back-to-back with Afrobeat and Amapiano hits as 'piano artists made significant strides towards the growth and expansion of the genre. The sound continues to travel and make waves across the world and, though it won't happen overnight, the globalisation of 'piano is in full effect. "Amapiano To The World" is no longer just a catchy-phrase but a mantra many artists are working towards. Like Burna Boy confessed in a recent podcast, "it [amapiano] will change your life
Nigeria's Afrobeats and South Africa's Amapiano (Zulu for "the pianos") for instance, are arguably the most popular genres in Kenya—East Africa's largest economy—and often perform better in the country than music from Kenyan artists.
African music has always been great. But now more than ever, the world is taking notice, thus opening up more opportunities in the global entertainment market for Africa's talents. US summer hits by Afrobeats artists, global media houses signing up African artists at a record pace, Viral Tik Tok trends with African music. These are just a few of the visible ways that African music is going global.
This activation marked the first time that Brand South Africa had a focus activation on music, with a three-hour event that brought together artists in Afrobeats, Amapiano, Afro House and more. It was a world-class conversation, insight and live performances and DJ sets. The opportunities are plenty with the industry being touted as one that can boost economies, foster regional and global integration all while skyrocketing top artists to global stardom. Challenges however still remain in tapping into this enormous potential.
The event allowed Brand South Africa to collaborate with incredible African diaspora artists and creatives whose triumphs have made the world watch in awe and showcased the Play Your Part Campaigns, profiling music from South Africa that were alive with possibility and subsequently, inspired new ways. Brand South Africa had custom activations, unique branded engagements, product integrations, targeted social media efforts, and prominent logo alignment during the discussion.
It was a night that harnessed the share knowledge of African music and the progress of creative industry on the global stage. The 3-hour event incorporated the celebration in the context of positioning South Africa as a key destination for African / African Americans and the Diaspora.
The conversation was used as a tools to inform, entertain, and inspire a captive global audience. By presenting forward thinking value-add engagements at the AFRICAN MUSIC TO THE WORLD: The Birth, Rise & SoundS of Afrobeats & Amapiano, Brand South Africa was positioned with highly impact across the social media, digital, film and overall creative innovations landscapes.
AFRICAN MUSIC TO THE WORLD averaged about 180 in-person attendance and 33.1 million online viewers and participants throughout the sessions on social media and newsletter distribution. Visualize a AFRICAN MUSIC TO THE WORLD partnership through the eyes of our attendees. Through authentic engagement with an attendee-relevant campaign and positive brand perception are incredible at AFRICAN MUSIC TO THE WORLD in New York City.