African Lit Review: Death and Love in a Mojave Desert Town: The Other Americans by Laila Lalami
May 15, 2019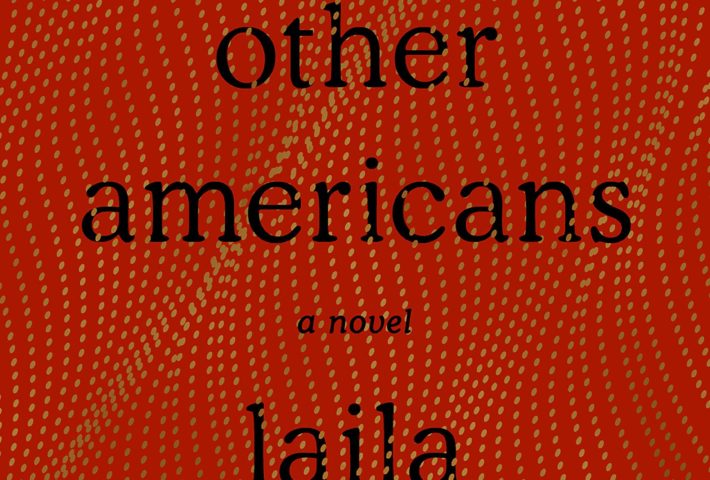 by Zahrah Nesbitt-Ahmed, Founder, bookshy
I vividly remember the Desert scenes in Independence Day. The one when motorhomes and campervans were fleeing the Desert from the aliens or Will Smith in his jet weaving through the rocky terrain as the aliens shot at him before he ejected from the jet and landed with his parachute in the Desert. Back then, I did not know the place by name, only by sight. Yet, the landscape, the vastness, the dryness became embedded in my mind. That would become what I believe was my first introduction to California's Mojave Desert, many many miles away in Nigeria. So when I first picked up Moroccan-American novelist and essayist Laila Lalami's The Other Americans and read that the Desert would be the backdrop for Lalami's fourth book, while I had never set foot in any Mojave Desert town, there was a sense of familiarity.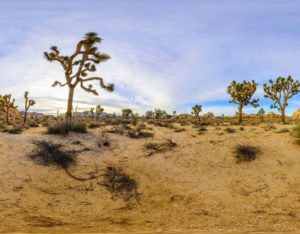 Still, my main reason for being drawn to The Other Americans was due to an inherent bias. I had already read Lalami's first three books: Hope and Other Dangerous Pursuit (2005), The Secret Son (2009), and The Moor's Account (2014). To add to my bias, The Moor's Account is one of my top five books of fiction from the last decade. This means I came into The Other Americans with a sense of trepidation – would I love this book as much as I did The Moor's Account, or would it leave me wanting more?
Beginning with the words, "my father was killed on a spring night four years ago, while I sat in the corner booth of a new bistro in Oakland', we are thrust into the violent death of Driss Guerraoui (not a spoiler). A Moroccan small business owner (Driss ran a family diner in  Yucca Valley), his death unravels a series of tensions and secrets in this small desert town in America. 
I was extremely unsettled by the books' opening sentence. Nora had received a phone call to relay the news. I had recently experienced something similar, but not so fatal. Turning on my phone after a 11+ hour flight to receive a voice message of a loved one being in an extremely critical condition is not something you can ever be prepared for. The outcome for me was positive – a recovery, but reading that opening sentence brought me right back to that terrifying moment in my life. Having rattled me already, I tucked in thinking I knew exactly what to expect from The Other Americans. A murder mystery, of course!
From the beginning Nora Guerraoui – the youngest of Driss' two daughters, suspects something is not quite right with her father's tragic death. What leads Nora to this conclusion is a sense of distrust that the people in the community that her parents have lived in for about 35 years have towards them as immigrants. Nora cannot separate her father's death from this. So, we are left to wonder early on, was this really an accident – a hit and run – or should we really be suspecting foul play? As I said – a murder mystery, right? Not exactly. 
The Other Americans has a cast of nine characters who narrate the aftermath of Driss' death from their own perspective. Their stories might also be woven to reveal the circumstances behind Driss' death, but they also present the characters' individual problems: their inner truths, lies, fears, contradictions, imperfections. While each narrator makes an appearance – some do so more so than the others.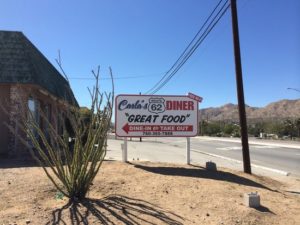 In addition to Nora (a struggling composer), there's Jeremy Gorecki (a Polish(?)-American cop, Iraq war veteran battling his own demons and trauma from the war as well as his childhood, and Nora's former classmate), Efraín Aceves (an undocumented Mexican immigrant and the sole witness to Driss' death by car), Maryam Guerraoui (Driss' wife, and now widow, who often longs for her life back in Casablanca and constantly worries for Nora), Driss (through his own flashbacks), Erica Coleman (an African-American D.C. detective recently transferred to the small town), Anderson Baker (another small business owner of a bowling alley next to Driss' restaurant, and a "true American" who happens to also be resentful of Driss' success), A.J. (Anderson's son, also a former classmate of Nora's, who clearly displays elements of white supremacy and white male fragility), and Salma Guerraoui (Nora's older and extremely successful sister, who is not as perfect as she presents). Through these nine narrators, The Other Americans portrays the complex simplicity of contemporary American life. 
The "Other" in the title is extremely deceiving. Moving beyond an immigrant tale, Lalami cleverly uses the "Other" to discuss the many different ways we can all be the other and be othered. This could be through our last names, through changes and transitions that happen with our bodies during adolescence, changes that happen within our families, changes we bring on to our families or other families, as well as through being an undocumented migrant, and a first- or second-generation migrant. Through this, Lalami brings what could seem like extremely disparate characters together with some things in common – they all face obstacles and feel alienated. This, however, manifests itself in different forms depending on an individual's identity. 
The beauty of The Other Americans – and there is a lot of beauty in this book – is how Lalami provides a window into people's lives using small details, but with nuance. I felt like I was in each character's world and feeling what they were feeling – even for those characters that only stayed with us briefly. The stories I was particularly drawn to were Coleman's story from D.C to Yucca Valley, the secret life Driss led, and Salma's not-so-perfect reality. 
The Other Americans is also about conflict, both internal and external, with ourselves and with others. This is encapsulated within all characters, but I would say perfectly with Jeremy and his feelings towards his time in Iraq, as well as Salma and her feelings towards being the perfect daughter. What struck me the most about The Other Americans, and also caught me off guard, is that it's also a love story. Certain sentences really floored me on how they portrayed the kind of earth-shattering love that people can experience when they find "the one" : 
All I know is that life short. Without realising it, I had been travelling down the road from birth to death with the wrong companion. But now I had found the right one, and I didn't want to give her up.
The few weeks I had with her was the barometer against which the rest of my life was now measured. A moment earlier, I'd been so angry with her I wanted her to leave, and now I felt light-headed with longing. 
The Other Americans demonstrates brilliantly how the minutiae of the everyday in people's lives can feed into larger political issues, while challenging what we see and define as Other, and revealing how we are all connected – whether we like it or not. 
The Other Americans by Laila Lalami | March 26, 2019 | Penguin Random House
Zahrah Nesbitt-Ahmed is a Senior Technical Advisor on Women's Rights. Zahrah is also the founder of the African literary blog, bookshy.  She holds a BSc in Human and Physical Geography from University of Reading, an MSc in Urbanisation and Development and a PhD in Human Geography and Urban Studies, both from London School of Economics (LSE).