AGING GRATEFULLY
November 13, 2018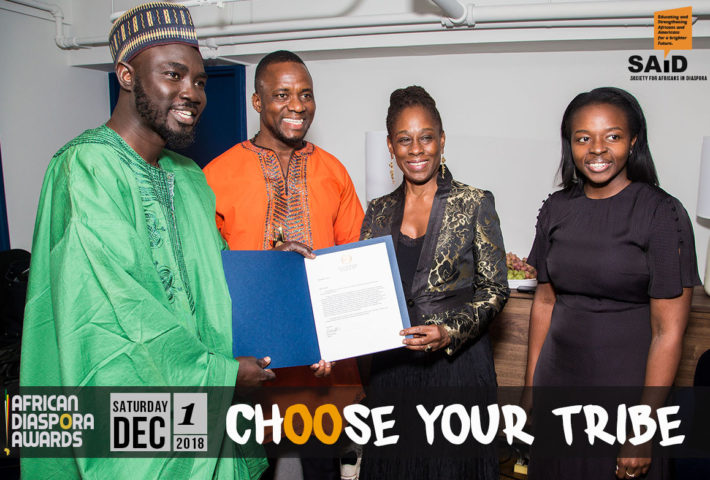 I would like to thank you for your positive response to the newsletter announcement and your continued support of our transition from Applause Africa to SAiD (Society for Africans in Diaspora– Formerly "Applause Africa".) I spent the past few months reflecting on my goals, accomplishments, and obstacles from different aspects of my life. With honesty and creativity, I will continue to bring the African diaspora community together to connect, inspire, empower and celebrate.
During a challenging time, my team and I were forced to evaluate every aspect of Applause Africa. The business landscape is vastly different now than when the magazine debuted in early 2000, and more so since our relaunch in 2013, forcing us to constantly reassess our strategies to best serve the African communities. We have spent the last seven years working on a sustainable plan to deliver the most impactful material to you while preserving the legacy of this iconic title for years to come.
Following that consideration, and thanks in no small part to the positive sentiments received from many beloved friends, we are humbled and excited to formally transition from Applause Africa to SAiD. We will be the same progressive, motivational, and inspirational platform that you love, devoted as always to raise awareness about Africa among Americans and strengthen relations between Africa and the United States. We will also be augmenting our focus on building our community and mobilizing the next generation.
We currently working on our 2019 African Exchange Fellowship program, which aims to capitalize on the creativity and talent of Africa Diaspora's young leaders by empowering them with the skills, training, and technology necessary to make lasting change and meaningful progress here and back home. We are also engaging public and private sector partners to create new Regional SAiD institutes in Houston to reach more young leaders. We are looking forward to forging new partnerships with African institutions and businesses. Starting next year, young Africans, African Americans, and friends of Africa can come to the institutes to research, network, access the latest African books and art and recieve training in leadership, culture and entrepreneurship. The first institutes will be located in Houston and will provide the local and wider diaspora community with the resources they need to put their ideas into action.
In an ever evolving marketplace, our return to print cannot be made without change. The magazine will transition from a quarterly magazine issue schedule to a yearly release, a model that best positions us to deliver at the high standard you accustomed to.
The magazine is only one facet of our ongoing commitment to empowering our community. We will continue to deliver life shaping ideas and thoughtful programs in New York and Houston.
Thank you for the patience and trust you have given us during this period of transition. Times may change, but our mission of service remains the same.
I am thankful for my life, health and strength as well as my family, friends and the community that enrich my life.
I will like to invite you and ask for your availability for December 1st 2018. Tickets to the 8th Annual African Diaspora Awards can be purchased here
Debo Folorunsho
Society for Africans in Diaspora