Go ahead, search them. 10 African change agent on the TEDGlobal 2017 list
December 15, 2016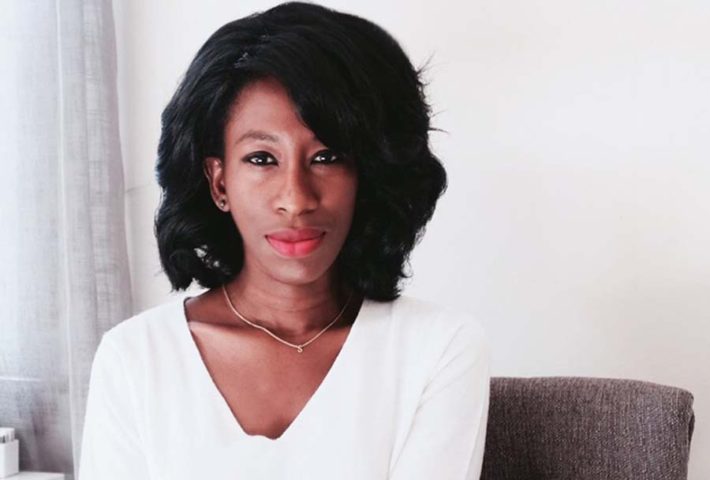 Meet the 10 African trailblazers on the TEDGlobal 2017 list
Saran Kaba Jones (Liberia | USA)
Clean water advocate
Liberian founder and CEO of FACE Africa which strengthens water, sanitation and hygiene (WASH) infrastructure in rural communities in Sub-Saharan Africa through the establishment of community-based WASH Committees and post-implementation support services.
Saran Kaba Jones will take the stage at TEDGlobal 2017, joining newest class of 20 young innovators from five continents.
"I am honored and humbled to be selected as a TED Fellow and to join this incredible community of visionaries, change makers and thought leaders, many of whom I have long admired and respected," said Saran Kaba Jones, Founder and Executive Director of FACE Africa, which works to strengthen water, sanitation and hygiene (WASH) infrastructure and programs in rural communities in Sub-Saharan Africa. "It is also an incredible feeling to be the very first TED Fellow from Liberia. Being selected as a TED Fellow this year validates the important work my team and I at FACE Africa have done over the last 10 years to bring life- changing programs to rural communities in Liberia. I hope to use the Fellowship to meet and collaborate with other Fellows working in various sectors, expand my professional and personal horizons and help cultivate exchanges that will result in shaping a better future and improving the world we live in."
Abdigani Diriye (Somalia | UK)
Tech entrepreneur + inventor
Somali computer scientist catalyzing the tech-scene in Somalia and Somaliland through coding camps, incubators, and accelerator programs. An inventor and advocate for innovation and research in Africa.
Mennat El Ghalid (France | Egypt)
Mycologist
Egyptian microbiologist studying fungal infections in humans, in an effort to discover their causes and develop new treatments and co-founder of ConScience, a non-profit dedicated to science education.

Carl Joshua Ncube (Zimbabwe)
Comedian
Zimbabwean stand up comic who uses his creative work to approach culturally taboo topics on the African continent.
Robert Hakiza (DRC | Uganda)
Urban refugee expert
Congolese co-founder of the Young African Refugees for Integral Development (YARID) which empowers refugees and builds community through vocational education, English classes, access to sports and computer literacy skills.
Adong Judith (Uganda)
Director + playwright
Ugandan director and playwright creating theater that promotes social change and provokes dialogue on issues from LGBTQ rights to war crimes.
Yasin Kakande (Uganda)
Investigative journalist + author
Ugandan journalist working undercover in the Middle East to uncover the human rights abuses of migrant workers.
Katlego Kolanyane-Kesupile (Botswana)
Performance artist + activist
Writer, educator, and founder of the Queer Shorts Showcase Festival, Botswana's first and only LGBT themed theatre festival.
Kasiva Mutua (Kenya)
Percussionist
International touring percussionist working to elevate the place of the African woman in music. Her performance style integrates African traditional music with modern styles such as Jazz, Hip-hop, Reggae, and Zouk.

Wale Oyéjidé (Nigeria | USA)
Fashion designer + artist
Nigerian fashion designer and artist that uses textile and apparel design to convey stories about immigrant populations to the Western world.
The program offers Fellows full participation in a TED or TEDGlobal Conference, a two-day pre-conference of workshops and activities, a Fellows Retreat, ongoing professional coaching and mentoring, dedicated PR coaching and active participation in the TED community, including the global TED Fellows network. The 2017
A full list of the new TED Fellows is available at ted.com/fellows.