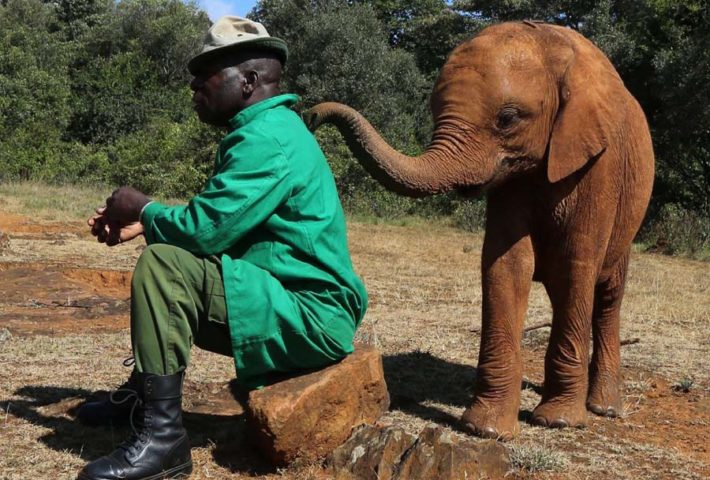 Like most Nigerians, growing up in Lagos meant I had very little knowledge of, or exposure to, the rest of the country, not to speak of the rest of the continent. Luckily, I had some family in the north of the country that I got to occasionally visit while on vacation. My childhood memories are peppered with visits to Jos, Kano and Kaduna States, along with summer holidays in the United Kingdom and the United States. My parents are from two different states in the southwest of the country, so a few Christmas and New Year holidays also meant the family packing up in a car to spend a few days in each of my parents' hometowns.
Adulthood, however, brought more varied experiences. After spending time abroad studying and beginning my professional career, I moved back home to Nigeria to work as a hospitality consultant. This meant crisscrossing the country and the African continent to conduct market and feasibility studies for various proposed hotel projects. Traveling to these various markets for work opened my eyes to the need for increased connectivity on the continent. Since it was, and remains, difficult to get research information online, I had to actually be on ground to obtain data first hand. This entailed the added task of getting visas, booking flights, finding accommodations and all the other logistics of travel, in addition to my regular research and report writing responsibilities. As you can imagine, this was not always a very smooth process – occasionally I had to deal with flight delays and cancellations (once a flight departed an hour earlier than scheduled without prior notification!), sub-par hotel accommodations, and prolonged and unpleasant auto travel due to bad roads. The costs of these trips, for most people, are almost prohibitive for anything except critical business travel. It is no wonder that those with the means to, do not travel as much within Africa – the price of flights within the continent often rival the costs for flights to Europe.
However, with my travel experiences on the continent, I saw the diamond in the rough. I saw the opportunities for trade, foreign investments, cultural exposure, and stronger networks. I saw a revitalization that is being borne out of political stability, renewed international investment, a growing middle class, and an active, young, educated population eager to recreate in Africa the lives they have experienced abroad.
The African Union, which consists of all 55 African nations, was established to promote a peaceful, prosperous and integrated Africa. Its agenda reflects the collective vision for Africa, based on the aspirations of African countries and their people. This is articulated in the African Aspirations for 2063, which include inclusive growth and sustainable development, an integrated and politically united continent based on the ideals of Pan Africanism and the visions of the African Renaissance, and an Africa with a strong cultural identity and common heritage. Trade and economic growth depend in large part on the free movement of people, goods and services but the travel infrastructure in its current state is inadequate to facilitate seamless travel between African countries. The border controls are prohibitive at best; for some African nations, it is much easier for some non-African nationals to gain entry than for African nationals. As reported by the African Development Bank in this Africa Visa Openness report, Africans need visas to travel to 55% of other African countries. Gabon, Angola, Ethiopia and Cameroon are some of the hardest countries for African nationals to gain entry to, but they are also key markets for investment and trade and, the largely untapped and under-marketed tourism potentials. Imagine all the tourism potential in Ethiopia – the continent's oldest and only country to remain virtually un-colonized – that remains largely unknown to most Africans who can and do travel to Europe, North America, and Asia for leisure purposes. Even though I grew up on the continent, my closest experience with Ethiopian culture is from dining in Ethiopian restaurants in Washington D.C. and New York City.
The main challenges with intra-Africa travel are inadequate infrastructure and connectivity, high costs, and a lack of promotion to African demand markets. I once had to fly from Lagos to Madrid on Iberia Airlines to get a connecting flight to Tangier, Morocco because it was a better option than flying on the Moroccan Airline, which would have kept me at the Casablanca Airport for about 15 hours.
These challenges have also created macro and micro investment opportunities. Ethiopian Airlines has grown to become the largest African airline, developing a far-reaching pan-African network. The airline operates routes to 56 African destinations and 43 non-African destinations. International hotel groups, such as Hilton and Marriott, continue to expand their growth on the African continent. According to a hotel pipeline survey conducted by W Hospitality Group in 2016, there were 365 hotels planned on the continent – 278 of which will be located in sub-Saharan African markets. The construction and reconstruction of intra-Africa road networks continue to be at the forefront of many national and regional economic investment plans. As the macro environment for travel within the continent continues to improve, this will create business opportunities for those in the hospitality, tourism and travel sectors. Startups like Tastemakers Africa have already begun to help change the narrative for travel in Africa, with its travel services mainly targeting travellers in the diaspora. I daresay that there are also opportunities to service Africans in Africa who want to travel more on the continent.
Damilola Adepoju is a hotel and travel enthusiast who has lived in or visited over 30 countries and counting. She is also a business development and strategy consultant based in New York and Lagos, specializing in the hotel, travel and leisure sectors. Her professional experience includes business development, investment analysis and advisory, hotel asset management and finance, and spans diverse markets in the U.S., Africa and Europe. She can be reached at: dadepoju@gmail.com.